Selection Of Mold Materials
Before talking about
mold materials
, we must first understand some basic issues of injection molds. The first is the classification of the mold: The molds are generally divided into five grades according to the length of their service life. Level 1 is more than one million times, level 2 is 500,000---100 million times, level 3 is 300,000 - 500,000 times, and level 4 is 100,000-300,000 times, and five-level 100,000 or less. Both the primary and secondary molds require steels that can be heat-treated to a hardness of about HRC50, otherwise they are prone to wear and the quality of the molded products is very poor. Therefore, the selected steel must have good heat treatment performance. It is also necessary to have good cutting performance under high hardness conditions. Of course there are other considerations. Because I rarely contact domestic plastic mold steel, I can only introduce the commonly used imported materials. Usually Sweden 8407, S136, U.S. 420, H13, Europe 2316, 2344,083, or Japan's SKD61, DC53 (formerly metal mold materials, used under special circumstances) steel. In addition,
injection molding materials
and their added fillers have a great influence on the selection of rigid materials. In particular, glass fibers are particularly large for wear molds.
Some plastic materials have acid corrosion, and some have added to the reinforcing agent or other modification agents, such as glass fiber damage to the mold, should be comprehensive consideration when selecting materials.
Corrosive plastics are generally selected S136,2316,420 a class of steel, weakly corrosive addition of S136,2316,420, there are SKD61, NAK80, PAK90, 718M. Strong acid plastic materials: PVC, POM, PBT Weakly acidic plastic materials: PC, PP, PMMA, PA
.
Appearance requirements of the product also have a great influence on the choice of mold materials. Transparent parts and surfaces require a product with thrown mirror surfaces. The available materials are S136, 2316, 718S, NAK80, PAK90, 420,
Highly transparent molds should be selected S136, followed by 420.
The above is from the satisfaction of product requirements, but as a designer, you only consider this, Not only can you not become a good designer, you may have problems with your job. The cost you need for the mold involved is the most important thing. You have to consider the price. Take the S136 and 2316 and compare it. The difference is between 55 and 60 yuan per kilogram. If you choose improperly, your boss will not receive the order. Do bankruptcy.
There are many pre-hard materials for the third-level molds, and the grades are: S136H, 2316H, 718H, 083H, hardness HB270----340.
For the 4th and 5th grade molds, P20, 718, 738, 618, 2311, 2711 are used. For the molds with extremely low requirements, it is also possible to use S50C and 45# steels, that is, to form cavities directly on the mold blanks. Bulletproof glass glue
Molding shrinkage of common plastics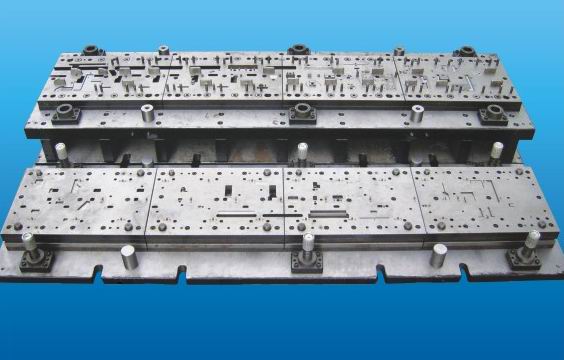 | | | | |
| --- | --- | --- | --- |
| Plastic name | Shrinkage (%) | Plastic name | Shrinkage (%) |
| HDPE (hard plastic) | 1.5~3.5(2.0)* | POM(Saigang) | 1.8~2.6(2.0)* |
| LDPE (soft glue) | 1.5~3.0(1.5)* | PA6 | 0.7~1.5 |
| PP (100% soft rubber) | 1.0~3.0(1.5)* | PA66 | 1.0~2.5 |
| GPPS | 0.4~0.8(0.5)* | SPVC | 1.5~2.5(2.0)* |
| HIPS | 0.4~0.6(0.5)* | TPU | 1.2~2.0(1.6)* |
| ABS (unbreakable glue) | 0.4~0.7(0.5)* | PMMA(Acrylic) | 0.5~0.7(0.5)* |
| PC (ballistic glass glue) | 0.5~0.7(0.5)* | PBT | 1.3~2.2(1.6)* |
Note: The parameter with "*" is the recommended value.