What is stretching molding?
Stretch forming is a stamping method in which a flat blank is formed into open hollow parts using a die. Stretching is one of the main stamping processes and is widely used.
With the stretching process, cylindrical, rectangular, stepped, spherical, conical, parabolic and other irregularly shaped thin-walled parts can be made. If they are combined with other press forming processes, parts with more complex shapes can also be manufactured.
Stamping module

Power box tensile parts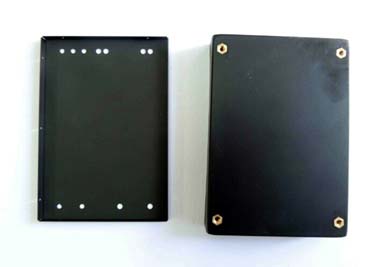 Specifications: 126*88.5*1.0MM
Material: Aluminum
Process: blanking - forming - stretching - baking paint - inspection packaging
Scope of application: module power supply
Surface treatment: paint
Stamping waterproof power box tensile parts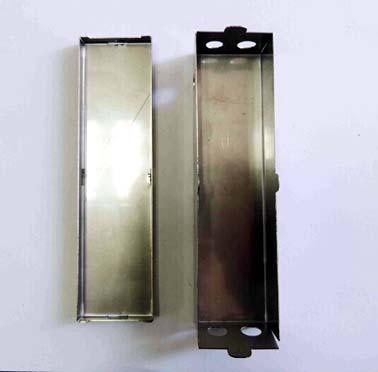 Specifications: 136*35*0.5mm
Material: Stainless steel
Process: blanking - forming - stretching - sandblasting - inspection packaging
Scope of application: waterproof power box enclosure
Model: processing custom
Fire sprinkler head Stamping tensile parts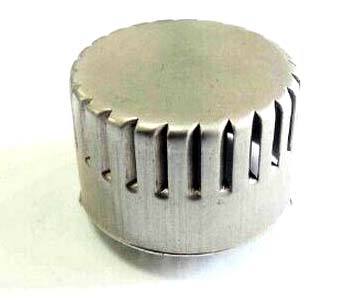 Specifications: 25*34.5*0.5MM
Material: Stainless steel
Process: blanking - punching - forming - stretching - cleaning - inspection packaging
Scope of application: fire sprinkler
Surface treatment: none
No.
Name of product
Category (male/female)
Materials
Plating specifications
Plating thickness
Plating whether SGS
Product specification
HDMI sink shell
mother
C2680
T=0.5
Tinning 60u" above
Yes
Yes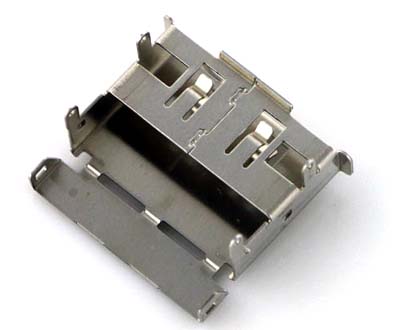 | | | | | | | | |
| --- | --- | --- | --- | --- | --- | --- | --- |
| picth | Speed | Dimensional tolerance | Flatness | true position | Verticality | Straightness | weight |
| 18 | 400 | +/-0.02 | +/-0.02 | +/-0.02 | +/-0.02 | +/-0.02 | About 0.05 g |
| | |
| --- | --- |
| Features | Appearance without scratches, riveting force needs to be above 3.0kg |
| use | Motherboard sink type HDMI connector shell parts, high precision, up to +/- 0.01mm accuracy, to meet the assembly requirements of different products |
Smart Appliances Groove stampings
| | | | | | | | |
| --- | --- | --- | --- | --- | --- | --- | --- |
| No. | Name of product | Category (male/female) | Materials | Plating specifications | Plating thickness | Plating whether SGS | Product specification |
| | Groove stampings | | SUS3.4 T=1.0 | | | | |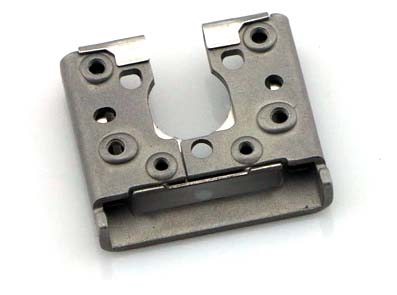 | | | | | | | | |
| --- | --- | --- | --- | --- | --- | --- | --- |
| picth | Speed | Dimensional tolerance | Flatness | true position | Verticality | Straightness | weight |
| 40 | 60 | +/-0.05 | | | | | |
| | |
| --- | --- |
| Features | Thickness of 1.0 stainless steel folds this shape, difficult |
| use | Smart appliances metal stamping parts |