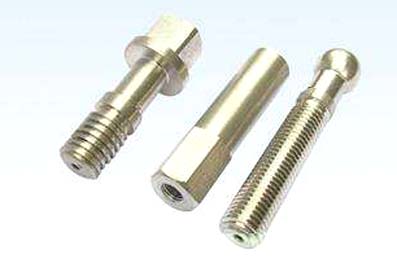 The figure on the left shows the turning parts made of aluminum. The raw material is aluminum rod 6061
The small parts on the left are small aluminum parts with recessed steps. The large part is an aluminum turning part with symmetry on the milling side.
Our company is good at machining aluminum stairs turning, Milling edge, tapping and taper angle and other processes.
Left chart specification: (small) ∮ 6*50 (large) ∮ 16*60, and we can produce a wide range of specifications, please call us for details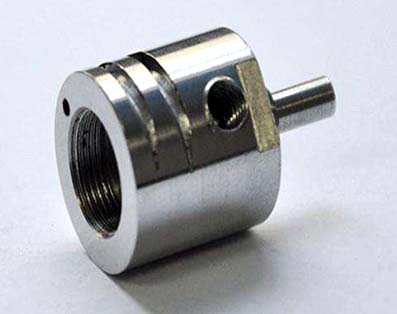 Left: Aluminium turning parts bore knurled with bores and an aluminum recessed gasket with anodized surface
About anodizing of aluminum turning parts: Like the small parts on the left, the electrolytic anodizing process, The transparent film produced by oxidation can be colored into various color films and become vivid colors.

On the other hand, the anodized oxide film can improve the wear resistance and rust resistance of the parts, especially the anodizing treatment, and can increase the hardness of the aluminum turned parts.
See examples of various colors behind the surface anodes of aluminum turnings.
Left: Large parts, Using raw materials after ruled to pull, After the automatic lathe processing is completed, It can be seen that it has multiple step surfaces and multiple inner apertures.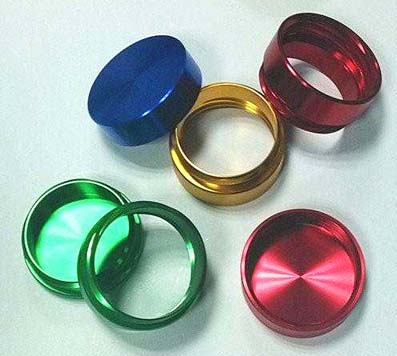 The left picture shows anodized various colors of various aluminum turning parts. In addition to these three colors, various colors can be achieved.
The three small aluminum parts in the picture are the same products as the small aluminum parts in the figure above. We respectively put it in different colors for display.
Through the comparison in the above figure can be seen its size: ∮ 6 * 1 (outer diameter * thickness)
These recessed hole gaskets are mainly used with countersunk head screws. They can be used on countersunk holes without countersunk grooves, which is beautiful and practical.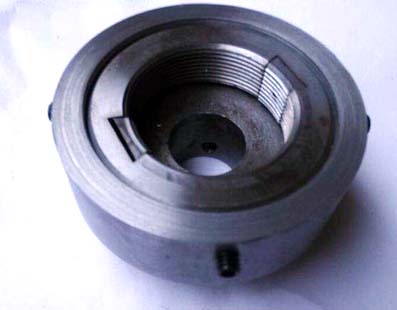 Aluminium turning parts, surface heavy chromium salt treatment
Rear left: Gray products are hardened aluminum turning parts
Hard anodized aluminum turning parts surface is sub-gray.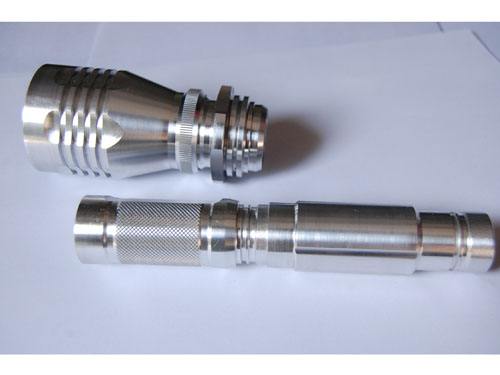 Threaded aluminum turning parts:
In addition to turning, this product also has a hexagonal stamping molding process, since the aluminum parts themselves are softer than other metals such as stainless steel.
We used an arm punch (a manual punching device, not a true punch press) to punch the hexagonal socket on the basis of a preset hole.
Using the thread milling teeth seat outer milling teeth.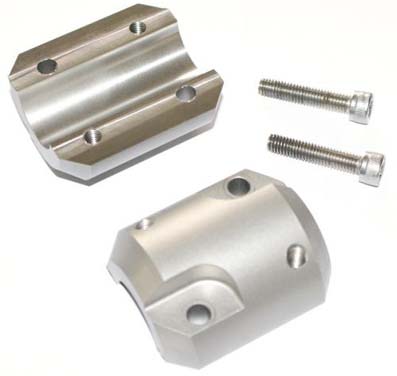 This is a small piece of aluminum like a bowl, which is also made by automatic turning. Its size is very small and its outside diameter is only 6mm. It is obviously not for eating.
The material grades currently available for aluminum turning parts are: T6 6061 6063 hard aluminum, 7075 hard aluminum, 5056 normal aluminum rod
By the way, the 2021 aluminum rod, a kind of aluminum with relatively low hardness and relatively poor mechanical properties, is not recommended by our company for customers.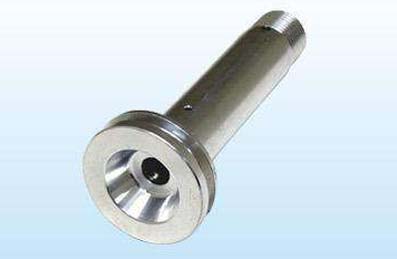 Aluminum turning parts with screws
In the picture, the left part is an internally threaded part, and a custom-made aluminum bar is used to straighten the lines and post-processing. From the photograph, the thread is very thin (pipe threads).
In the figure, the right-hand side is an externally-threaded turning part, which is processed by a hexagonal bar.

According to customer's plan production and processing all kinds of aluminum turning parts